The Senior Resource Center is Here to Support YOU!
Resource & Referral – offers individual support to find resources; the SRC will also make direct referrals to various programs when requested.
Lunch N' Learn Educational Workshops – lectures are offered on a variety of topics related to issues of aging.
Call for Caregivers Support  – Acknowledging that Caregivers can't always get away we are providing caregiver support by appointment.  Now assistance is just a phone call away.  Call about assistance available to caregivers, help accessing services, connect you with other caregivers or if you just need to talk.  Call the SRC for appointment – 908-879-2202
Quick & Easy way to donate online to the SRC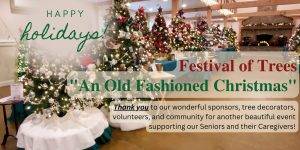 The Senior Resource Center (SRC) is always searching for community members interested in assisting with the daily operations of our great program.  
Contact us here.
Please sign-up to receive our Monthly Newsletter